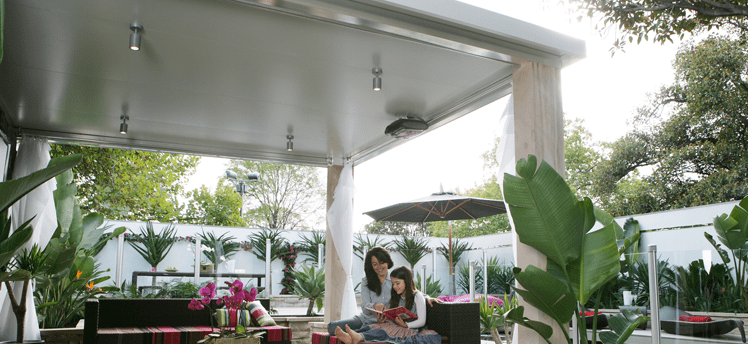 The Bondor insulated roofing sheet is the top shelf in our product range, its ability to reflect the searing heat of a summer day is unparralled.
This product also offers as much benefit in winter with its ability to resist condensation where other single skin products struggle. Constructed in any of our design range whether gable, flat, combination or the Outdoor Room.
Bondor produce two sheet profiles for the insulated product range to match your house roof. InsulRoof has a popular curved corrugated profile with an industry leading 19mm high rib for better handling of rainfall and limited to roofing applications above a 5 degree roof slope.
SolarSpan® has a sleek modern trapezoidal rib 34mm high with wide pans, guaranteeing high water carrying capacity and great for low pitched roofs above 2 degrees
Insulated Design Features:
25-Year Structural Warranty.

3D complementary design render

Maximum heat and cold reflection

Larger spans to accommodate your needs

Zero condensation transfer

Wide choice of colours to choose from with no need for painting.