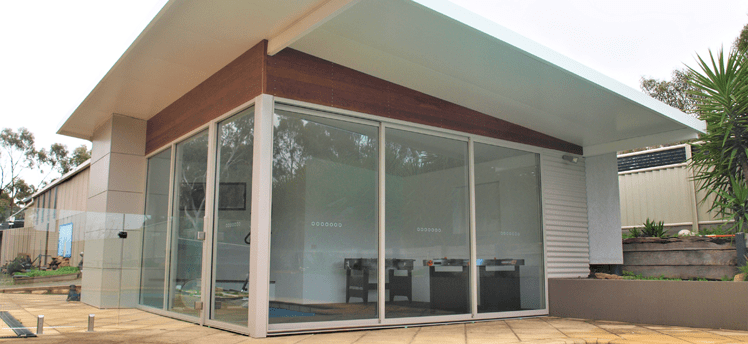 Does your house need extra living space?
Let us create a stylish modern addition to your home with our elite range of outdoor rooms.
Outdoor rooms can be completely custom designed to fit in with any available space, whether it's an open alfresco design with privacy screens for summer use or a completely insulated living room for use all year round. How about a backyard kitchen Gordon Ramsey would be envious of, an extra lounge with a huge TV footy nights or an extra room for when unexpected friends drop over, the possibilities are endless.
Outdoor Room Design Features:
Fully insulated options available

Add value to your home with extra living space

Great range of products available for a personal custom design

Available in Both Gable and Skillion options, freestanding or attached format

Excellent spans available with the Solarspan insulated roofing sheets